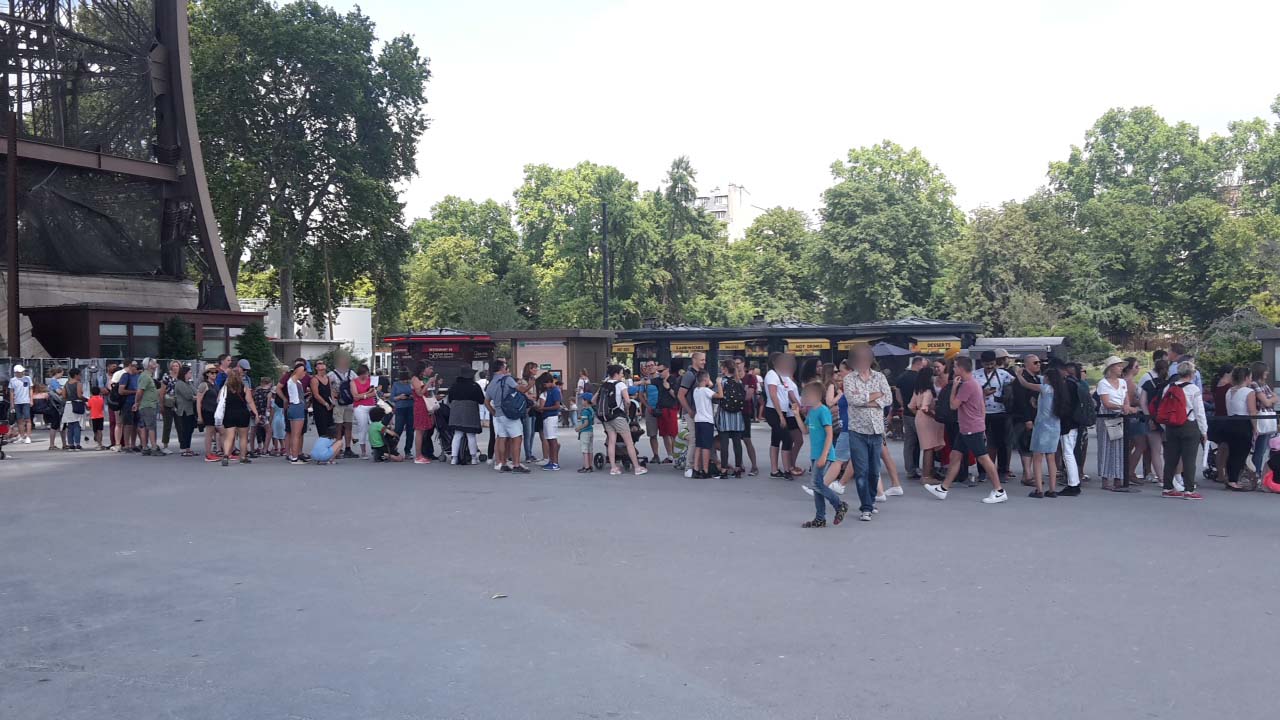 Two years after the bulletproof walls around the Eiffel Tower have been erected, this compound has become the norm rather than the exception.
Walking from Trocadero to the Eiffeltower I couldnt help but feel nostalgia for the time when I was here with my parents twelve years ago. I remember we watched a street performer juggle with fire on the raised plaza, before descending along the stairs to cross the bridge and pass underneath that awe-inspiring piece of metal. Passing underneath the Eiffeltower is an experience out of this world: to me the most unusual aspect of this tower is that is has no footprint other than four small square bases to the four corners of the plaza underneath. As such this building is constructed over the public domain. While other towers have people pass around their solid base, the Eiffeltower is essentially a public building enclosing a public realm that people can pass through.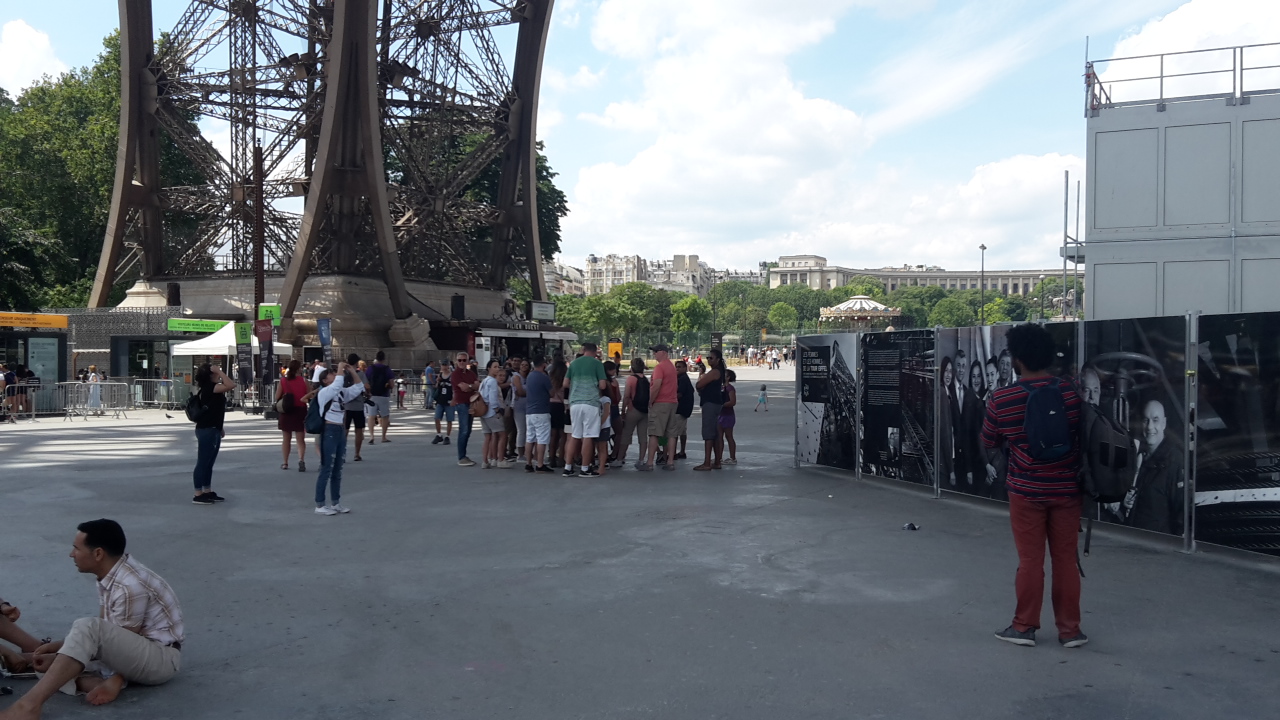 Walking down the stairs at trocadero after navigating around a staggering number of street vendors all selling the same crap on Trocadero (led-lighted plastic toys and miniature Eiffeltowers, five for one euro), it was surprising to find the park around the tower to have turned into some kind of security compound. One has to pass through airportlike security at one of the sides of the park to enter the once publically accessible space underneath the tower. The most horrifying element of it all was the four meter tall steel wall erected around the park: its elaborate design indicated that this was no longer a temporary situation. Its permanence marked the end of a 130 year long public chapter of this park. Is it still a park? A fenced-in green space more closely resembles a Jardin than a Parc. Also interesting was the fact the population within the security compound was severely different from that outside of it. There were no street vendors, no streetfood establishments other than the one (overpriced) service of the organization, there was a specially authorized 'photo crew' you could hand your camera to and that would subsequently take your group photo for you. It was a lighter colored population. The people every tourist expects to be leaching of their cash had been carefully filtered out at the security check. Hence, at the exit of the park, an aggressive group of exiled street vendors await all who intend to leave the compound. It is like Paris had internalized its population dividing Peripherique once more but in a smaller scale.